The modular operating table was conceived, designed and built with the intention of satisfying the needs for simplicity and versatility that are now indispensable in all surgical fields. Electrohydraulic management of the most important movements, with self-leveling and different operating levels available, for each surgical activity.
Composed of modular sections, it satisfies every surgical specialty, even orthopedics up to the traction of the lower, upper and cervical limbs. Base on large twin wheels, antistatic with braking system.The modular table top has been designed to follow the joints in a person's body, providing optimum support for whatever surgical procedure is taking place.   The optional sliding top makes it even more adaptable to different kinds of procedures.
Our new operating bed has the following characteristics
●The electrical adjustment of the modular table top works smoothly and precisely, guaranteeing total comfort and safety for both patient and healthcare staff.
●The different parts of  the modular table top are easily changeable into different configurations, depending on the position requirements of different surgical procedures.
●The thin, light construction of the modular table top allows safe, ergonomic and obstruction-free working for healthcare staff.
●Optional sliding table top allows procedures such as full body C-arm scans to be carried out safely and easily.
●All the tabletop sections shall be radiolucent and easily locked or unlocked with easy to use lock system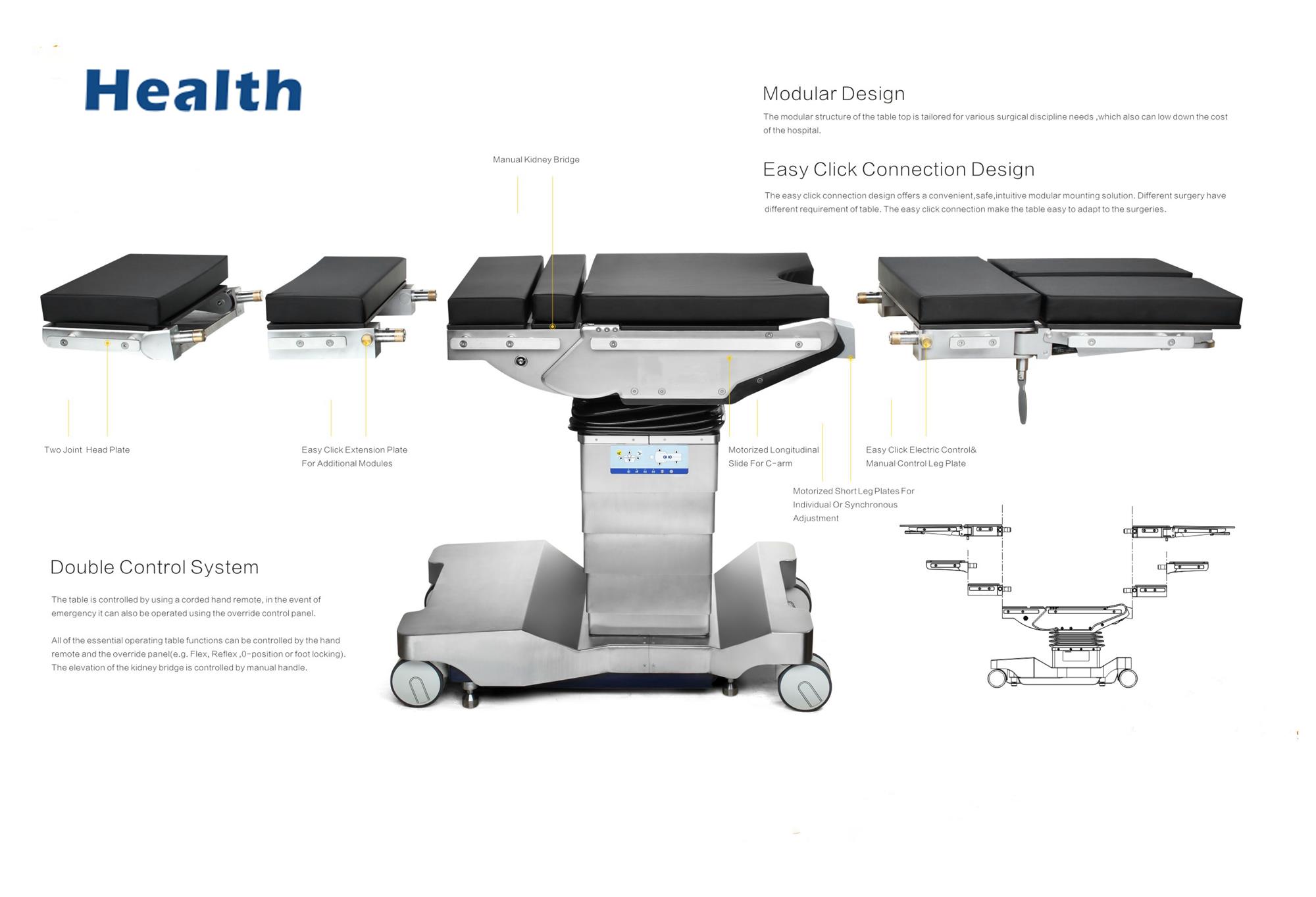 ---
Post time: Aug-25-2021