Most countries and regions in the world are in peacetime, but there are still small-scale conflicts between a few countries. For example, the recent Palestine-Israel War. For battlefield hospitals in military regions, practical and portable medical equipment is needed.
Soldiers who were seriously injured in the war require a long period of operation, but if they do not turn over for a long time, local blood will be blocked, and some muscles will be compressed for a long time, which is not conducive to recovery. But turning over sometimes will increase the workload of medical staff.
According to these actual needs, we designed a new type of military operating table that is foldable, light and portable, and can be raised and lowered.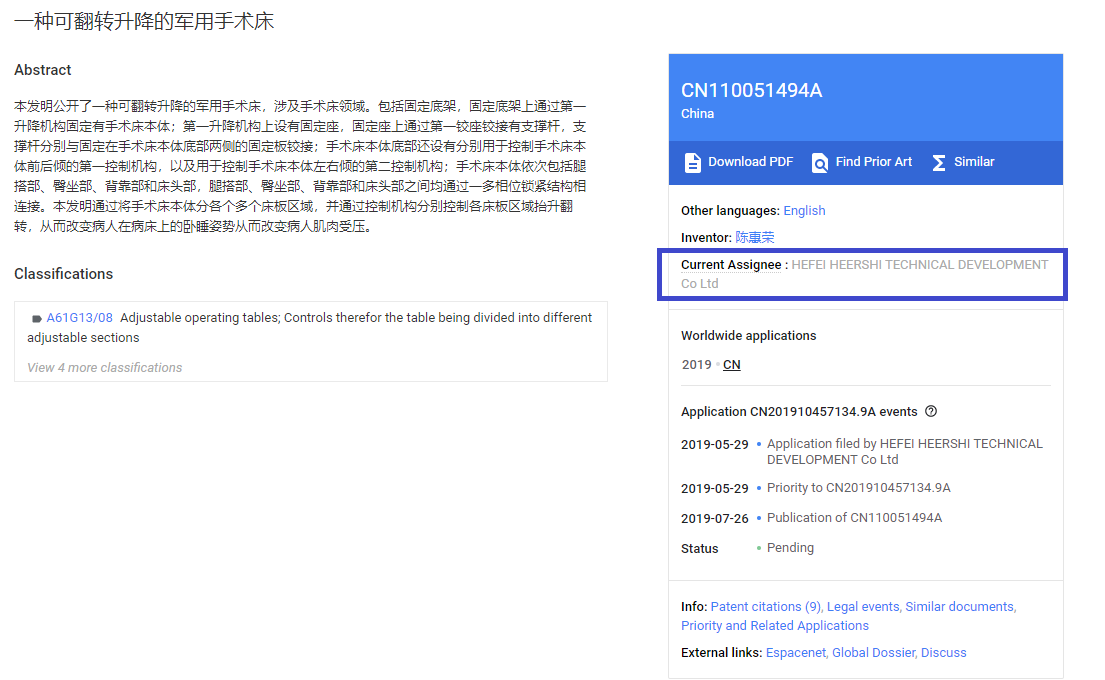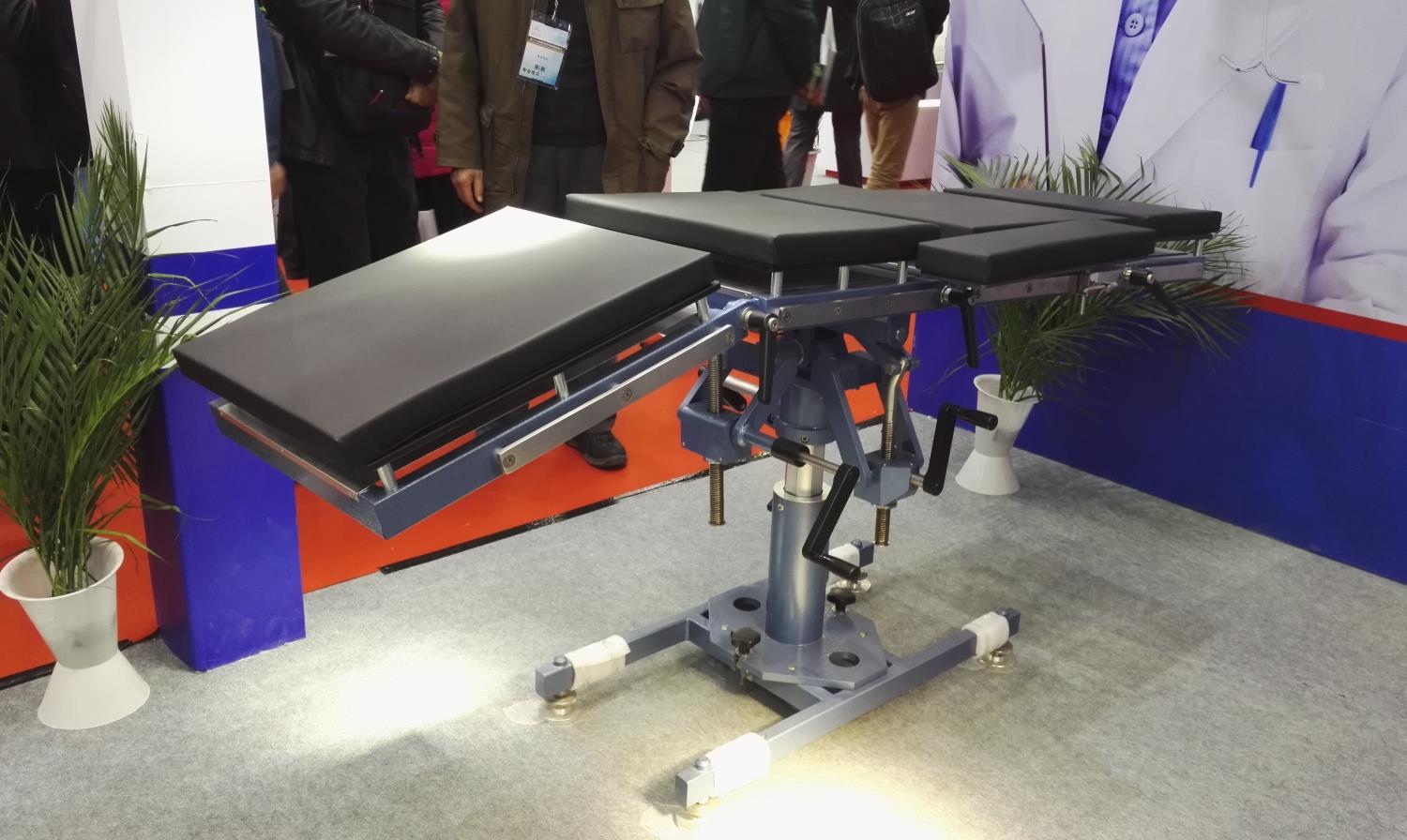 Specific working principle
The field operating table includes leg board, hip board, backboard, and headboard. These boards are all connected by a multi-phase locking structure.
The mechanical military operating table body is fixed on the fixed bottom frame through the first lifting structure. A fixing seat is arranged on the first lifting mechanism, and the fixing seat is hinged to the support rod through the first hinge seat. The supporting rods are respectively hinged with fixing plates fixed on both sides of the bottom of the operating bed body. The bottom of the operating bed body is also provided with a first control mechanism for controlling the forward and backward tilt of the operating bed body and a second control mechanism for left and right tilt.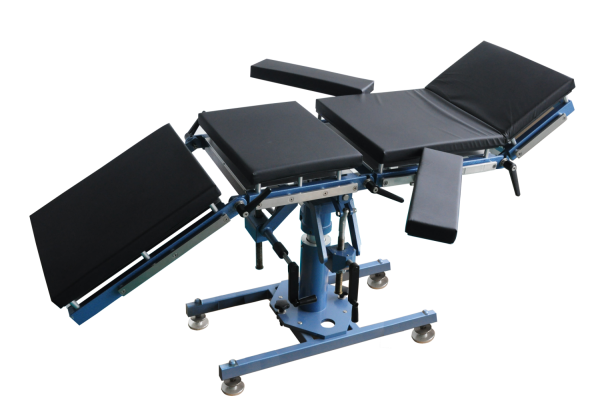 The portable field operating table body is divided into multiple bed board areas, and each board area is respectively controlled to be lifted and turned through a control mechanism, thereby changing the patient's lying and sleeping posture and changing muscle compression.
Parameters.
Total length                                         1900mm
Overall width                                       520mm
Top width                                             475mm
Height                                               750-1000mm
Trendelenberg                                         35º
Reverse Trendelenberg                           35º
Lateral tilt                                                 25º
Removable head-section length              340mm
Removable head-section tilting                90º +60º
Removable head-section length               580mm
Seat-section length                                   440mm
Leg-section length                                    570mm
Leg-section tilting                                      -90º +50º
Top plates thickness                                  10mm
Maxi X-ray cassette size                            300×400mm
X-ray translucent antistatic mattresses thickness          40mm
Total weight with accessories                                         80kg
Weight of the heaviest part                                             30kg
Number of parts after breakdown (except accessories)      5
Average assembling time for 1 person (without tools)       1 min
Extreme temperatures for storage/use                              -15ºC /+50ºC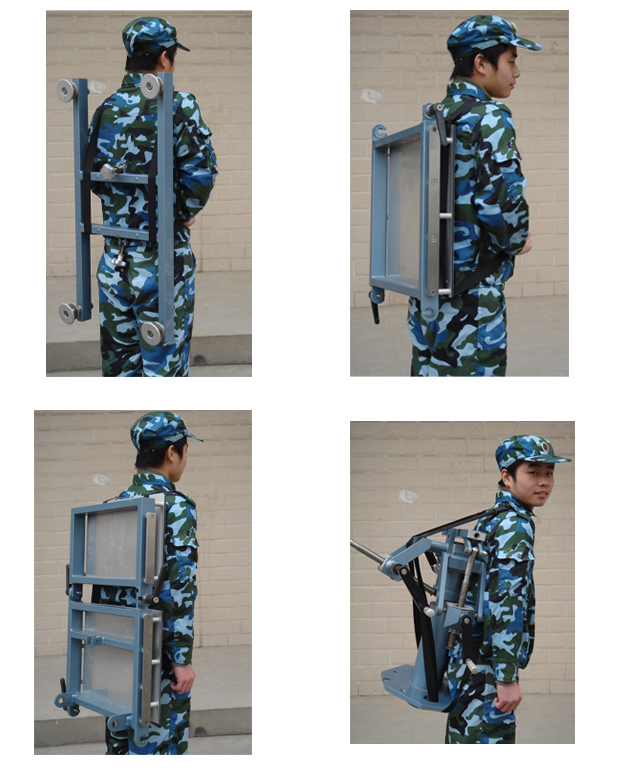 ---
Post time: May-26-2021