When foreign customers say that I have never bought your operating light, is its quality reliable? Or you are too far away from me. What should I do if there is a quality problem?
All sales, at this time, will tell you that our products are the best. But do you really believe them?
As a professional manufacturer of operating light that has been deeply involved in the medical industry for 20 years, we can tell you with the huge user praise data at home and abroad, please trust us.
A few months ago, we received an email from a customer. The customer bought our LED operating light in 2013. Since then, there has been no repair request.
However, because the service life of the PCB board is indeed approaching its limit, they decide to write us for new accessories to repair.
From 2013 to 2020, we have been waiting for this repair order for 7 years.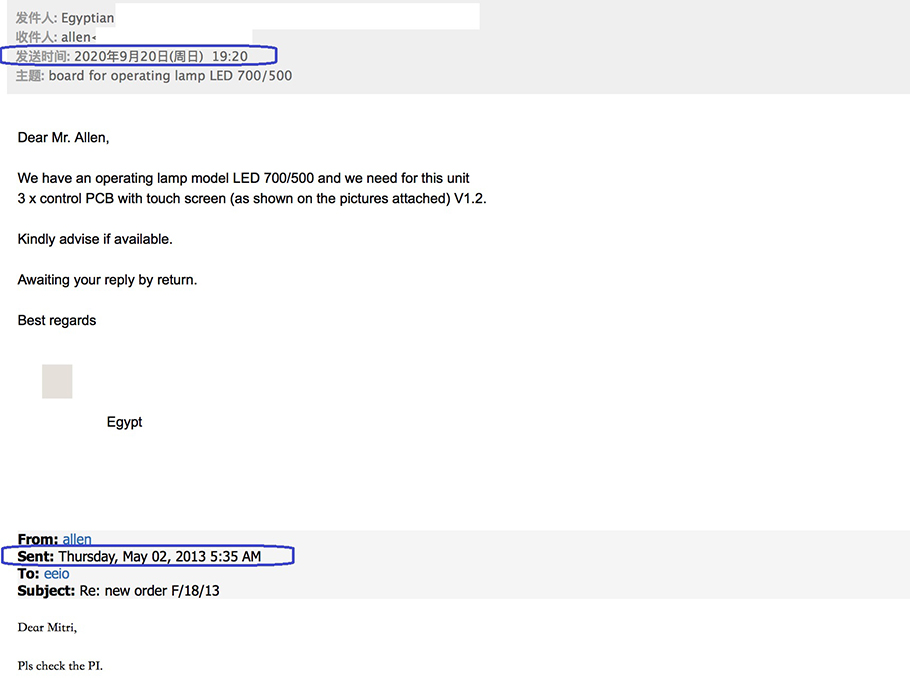 We are very pleased to receive this email. In the past, we have always adhered to the quality line and strived to make high-quality products. We constantly update the product structure and design without engaging in price wars. Nowadays, our products have been used by customers for many years. Now customers are still buying accessories and continue to use them. It is enough to see that our persistence is very meaningful.
In China, we have many customers who trust our quality very much. After our operating light are aging, when purchasing new operating light, they still give priority to our brand. Or, when the old hospital moves to a new site, they still asks us to help them to remove the old operating light and reinstall it in the new hospital.
We are grateful for the strong support of these users, and we will certainly uphold the spirit of humility, listen carefully to customer needs, continue to upgrade products, and keep pace with the times.
---
Post time: Dec-10-2020